skating Archive
27 Jun 2017
It's that time of the year again where school is ending and parents are looking for ways to keep their kids busy for the summer.  Here are some free or cheap activity ideas to consider:
 

Bowling
AMF –
Register for the Summer Games Bowling Pass at AMF Bowling Centers which includes 3 games of bowling per day and shoe rental all summer long from May 22nd through September 4th.
Pricing varies by location, with kids passes ranging between $4.95 and $31.95.  To check pricing in your local area, head here, then enter your zip code and click 'Search'. Click on the the AMF Bowling Center in your area that you'd like to bowl at to view pricing.
Your pass will only be valid at the location you select upon check-out. No full or pro-rated refunds will be honored following the Summer Games program start date (May 22, 2017). Summer Games offer subject to lane availability at centers with league and private party commitments. Call your center to confirm.
GoBowling.com –
Simply fill out the form on this page and you'll be emailed a free game coupon that you can print (or show) to your local bowling center to enjoy a free game!  Participating locations can be found here.
Kids Bowl Free –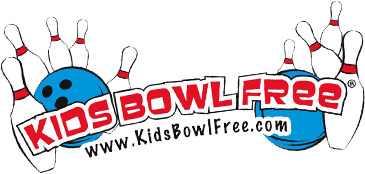 Kids Bowl Free –
This annual program offers kids the chance to get 2 free games of bowling everyday, all summer long.
Valid at over 1,000 bowling centers in the US and Canada for kids ages 15 and under.
To register your kids, first head here.   Select your state or province from the dropdown menu, click your bowling center and then complete the registration page.  Be sure to check the box at the bottom of the form that says 'Yes, send me my coupons weekly via email!'.  You'll then receive emails every Sunday when your coupons are ready, for as long as the program runs.
For more information, check out the program's FAQ page.
Camps / Classes / Misc

Apple –
Apple Camp will spark the imagination of kids ages 8 to 12. During this three-session experience at a local Apple Store, kids can choose to explore coding and robotics, movie making, or storytelling.
Campers can work with visual blocks and solve puzzles while programming Sphero robots. They can learn film making skills: storyboarding, shooting video, and editing soundtracks. Or they can create interactive books complete with their own illustrations and sound effects. At Apple Camp, kids and their creativity are the heroes.
To register or find a participating location, go here.
Disney Store –

Kids ages 3 and up are invited to Summer Play Days, which are in-store events including Art of Drawing, Showtime, Story Time and Trivia every day at 3pm from June 10 – August 9th.
Participate in at least one event each week and kids will earn a collectible patch.  If they collect all 10 patches, they will receive an exclusive Mickey Mouse & Minnie Mouse patch on August 9th.
Minimum age for participation is 3 years. Event limited per session based on store capacity. No lineups prior to 30 minutes before event begins. Event subject to change or cancellation without notice.
Michaels –
Microsoft –

Free Microsoft YouthSpark Summer Camp
YouthSpark Camps get kids of all ages (6-13) coding, creating games and apps, and having a blast in the process. It's all part of computer science.
The camps are 90 minutes per day, Monday-Thursday, and are available at Microsoft Retail Stores across the country. Head over here for more information
Pottery Barn –
Free Kids Activities at Pottery Barn Kids Stores
Movies
Regal –
Admission to the Summer Movie Express is only $1. Tickets available for purchase at the box office and all movies start at 10:00 am. Each week both movies play on both days. A portion of the proceeds goes to the Will Rogers Institute.  Starting June 6th (or possibly sooner or later depending on your location), participating Regal Cinemas, United Artists and Edwards Theaters will be kicking off their 9-week Summer Movie Express 2017! Moviegoers of all ages can enjoy a selection of G or PG-rated films for ONLY $1 on Tuesdays and Wednesdays at 10AM. Head on over here for more details and to find a participating theater near you.

Outside Adventures
Camping / Hiking / etc.

Every Kid in a Park –

Do you have a fourth-grader in the family? For a limited time, head over here where they are offering Fourth-Grade kids and their families FREE access to ALL Federal parks, lands and waters through August 31st!
To get your Free pass, just head here and click on 'Get Your Pass'. Fill out a quick form with a couple of simple questions and then you'll be able to print your pass. Please note that current 3rd graders can get their fourth grade pass starting on September 1st, 2016. Head here for more information.
Fishing –

National Park Free Days –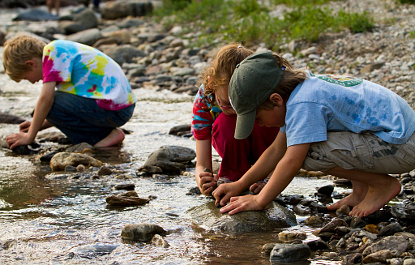 All National Park Service sites will have free admission on these summer dates:
August 25 through 28: National Park Service Birthday
Skating
Kids Skate Free has teamed up with select skating centers across the country to participate in the Kids Skate Free program which offers free skating for kids. Check out the Kids Skate Free website to find a participating center near you. Each skating center has their dates and times posted on their registration page. Similarly to Kids Bowl Free, once the program has begun they will send you an email every Sunday night that contains a link to your coupons for the week.
Click image below for a round up of summer reading programs: