invest Archive
15 Feb 2017
You may have already or are due to receive a sizable tax refund in the mail and are unsure what the best course of action is to take with the money.
First, remember this money should have been yours all along, rather than giving a tax-free loan to Uncle Sam.   Consider adjusting your tax withholding to increase your take-home pay.
Second, don't get caught treating your refund check any differently than you'd treat your weekly or monthly paycheck.  You'll want to make it a priority to use it to get your finances back in order.
As you wrestle with competing desires to spend, save, or invest, here are a list of the best options to consider:
Pay Off High-Interest Debt
Eliminating debt such as credit cards, car loans, and high interest student loans should be the #1 priority.
If you have a lot of debt and decide to put your refund into savings, it is like borrowing from yourself.
However, using your tax refund to pay off debt is a very simple and valuable way of getting a guaranteed (18% to 20% earning on investments) return on your money.  For example,  putting down $1,000 against a credit card bill can be as good for you financially as a $1,000 investment that appreciates 10-29%.
Start with the debt that has highest rate and then work your way down.   You can also try the snowball method, which involves attacking the debts in order from smallest to largest.
Ultimately, reducing or eliminating debt will help to raise your credit score and will also improve your monthly cash flow.
Boost or Start Your Emergency Fund
If you're debt is under control, experts suggest to put your tax refund into an emergency fund.
This should have roughly 3-9 months worth of living expenses and be in an easily-accessible account that earns interest.
Having this emergency fund will increase your peace of mind.  You will be able to pay out of pocket for any accidents, doctor visits, or any other unforeseen expenses, rather than charging more debt.  Even adding a little bit to an interest-bearing savings account can help you out in an emergency.
Invest It
If you have little or no debt and have enough savings, it it then recommended to invest your tax refund (especially towards your retirement).
My suggestion would be to start or contribute (if you have an existing account) to a Roth IRA.   Consider this: if you deposit $2,000 in a Roth IRA at age 35 and average an 8% return, you would net $20,125 by age 65 without adding any additional money (wow!).   As a bonus, you won't get taxed on any investment gains and you can withdraw the sum of your contributions without tax or penalty.
If you're under the age of 50, you can contribute up to roughly $5,000 this year ($6,000 for those over age 50).
Investment suggestions differ depending on your age/proximity to retirement, so please consult a professional for their advice.
Put It Towards College

It is never too early to start saving for your children's college education.  The costs of education continue to rise along with those with mountains of student loan debt.
A wise choice would be to start a 529 (college-investment plan) for your children or young relatives.  This type of plan lets you save for your kids' education expenses with untaxed dollars.
 Make Home Improvements
Home improvement can be a costly venture, but you can make upgrading your home another investment in the future.   Find ways to increase your home's value (new roof, kitchen upgrades, appliances, landscaping, etc.), which in turn can amount to more money in your pocket when you're ready to sell.
30 Jan 2016
As the Holiday shopping season is now in full swing, here are some tips to consider before and after checking out:
Online Only
Make Sure To Get Cashback (and Other Rewards)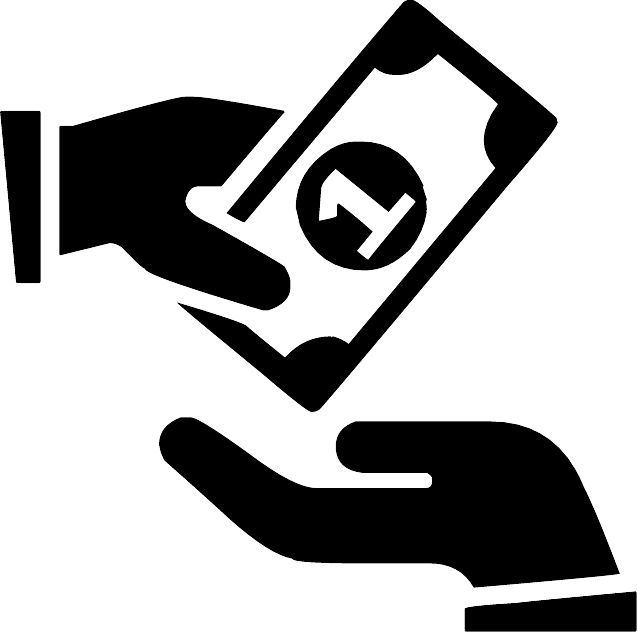 Shopping through eBates is a great option (gives you a percentage of money back for doing so).  New members get a free $10 gift card after their first purchase through Ebates.
See if there are any promo codes available to stack on
RetailMeNot is a great resource for coupon and promo codes
Install the Honey browser extension that will automatically search for and apply available promo codes
See if there are any free shipping offers available
With

ShopRunner

, you can get free Express Shipping at stores like Newegg, Staples, Saks Fifth Avenue, Vera Bradley, 1800Flowers and more. Sign up for a free trial now or Paypal members can score a

FREE 2 Year Membership

.

Pick up in-store
Bonus tips
You may receive discounts or coupons from retailers just by abandoning your shopping cart
Use price alerts – set up notifications about Amazon price changes using tools such as camelcamelcamel
Chat online – ask for a lower price or inquire about promotions/discounts using a retailer's online instant chat service
In Store Only
Get rewarded for simply walking into stores
Install the Shopkick app on your phone to view all rewards and offers
See if there are any coupons available to stack on
Check out Coupons.com for printable coupons, coupon codes, loyalty coupons, and more
Both In Store and Online
Make Sure You Are Getting The Best Price (Find The Best Deals)
Use Price Grabber to search for the item you are looking to purchase (i.e. Samsung 40″ TV) or use a phone app like Red Laser
InvisibleHand shows a discreet notification when there are lower prices available on a product (online browser extension)
There are also sites like Blue Kangaroo and Cost Shredder that are great resources in helping you get the best price
Be a Follower
Follow your favorite retailers on Twitter, Facebook and other social networks
Sign up for email alerts
Download their mobile apps as well and sign up for text alerts
Look for discounted gift cards
 Sites like Raise.com (<-

Get a $5 credit

for using this link to sign up!) and Gyft.com offer many discounted gift cards below face value
eBay often has discounted gift cards available as well.  Here is one example: eBay Gift Card
Swagbucks has introduced a new site called MyGiftCardsPlus that will give you SBs for buying gift cards
Choose the best method of payment
Many credit cards companies offer cash back on purchases, so it may be wise to use them depending on the situation / circumstances

One example is the Barclaycard Rewards MasterCard (1% cashback)

Consider store credit cards as well — Store Credit Cards That Are Worth It
If shopping at Target, use your REDCard to save an extra 5% + Free Shipping (on order $25+)

Speaking of shipping, choose "Ship to Store" to save money if that option is available
Once your shopping is done…
Open your Ibotta phone app to find additional rebates for anything you bought

Keep your receipts! There are a number of apps that will pay you for a photo of your receipts, such as Yaarlo and Receipt Hog.

If you buy something and it goes on sale later, Paribus automatically works to get you money back
Link your credit card to Acorns to invest spare change automatically into a diversified portfolio
Are there any steps in the process I am missing that should be noted? Comment below!