Need to cut monthly costs? Ditching cable is one of the best (and easiest) ways to do so.
First, buy an HDTV antenna…
1byoneSuper Thin Indoor HDTV Antenna – $12.99
1byone Window Antenna 50 Miles Super Thin HDTV Antenna with 20ft Coaxial Cable – $29.99
With these types of antennas, you'll get all local channels (basic broadcast channels) in HD for free
Find out which channels are available in your area and the best antenna for your needs at AntennaWeb.org
Streaming Media Services
Almost half of US adults watch shows on streaming media services, which allow unlimited access to thousands of shows and movies for a low monthly price. No long-term contracts or hidden fees.

*Package details change often, so please check the latest offers*
"A La Carte TV"
Price: Starts at $20/month for the basic "Orange" package
Channels offered: The Orange package offers 30 premium base channels including ESPN (one of the few ways to get this channel without cable), ESPN2, Travel Channel, Food Network, ABC Family, CNN, Disney, TNT, TBS, HGTV, AMC, etc. The Blue Package ($25/month) offers 40 channels including local broadcasts and regional sports. Add on packages are available at an additional cost (starting at $5 each). See the full list here
Compatible Devices: Sling is available on a wide range of devices including Roku, Amazon Fire TV, Android, iOS, and Mac and PC computers. Watch live streaming television instantly anytime, anywhere: on your television, mobile phone, tablet, or laptop.
Other notes:

Can only stream/watch on one device at the same time (3 devices with the Blue package)
No option at this time to record a show to watch later
"Still The King"
Price:
Basic – $7.99/month
Standard – $9.99/month
Premium – $11.99/month
Channels offered: Netflix has a vast library of movies and TV shows available for streaming. On average across its various national libraries, Netflix has over 2200 movies and television shows available to watch at any one time. Subscribers can get exclusive access to hit shows like Orange is the New Black and House of Cards. If you like to binge watch, Netflix releases whole seasons of shows at once.
Compatible Devices: Roku, Apple TV, Amazon Fire, and more.
Watch on your laptop, TV, phone, tablet, or other digital media player.
Other notes:
> Did you know? <

You can now download your favorite Netflix content to your mobile phone or tablet and watch it offline later.
Price:
Hulu – starts at $7.99/month
Hulu with Live TV – starts at $39.99/month
Channels offered:
Over 120 seasons and 2,000 episodes including current shows like Family Guy and The Office and classic shows such as Lost. Hulu has its own licensing deals to provide content from Fox, NBC, Disney, MTV, and a bevy of cable channels. Hulu also updates its library more frequently than its competitors.

Hulu with Live TV offers 50 live cable channels (including Disney, Fox, CBS Sports, ESPN, and more).
Compatible Devices
The full list of devices can be found here

Hulu with Live TV – Android, iOS, Xbox One, Apple TV (4th gen), and Chromecast
Other notes:

Hulu with Live TV also has the following features:
50 hour cloud DVR without commercial skip
2 simultaneous streams
Hulu's on-demand library with commercials
Sign up: Free Trial

Price: Packaged as a part of the $99 annual Amazon Prime membership

Channels offered: Get access to thousands of movies and TV shows at no additional cost. Catch Amazon Original Series like Golden Globe-winning Transparent, Mozart in the Jungle, and Goliath.
You also have the option to purchase video subscriptions to Showtime, Starz, and other streaming entertainment channels through Amazon Video.
Compatible Devices: Stream on select Smart TVs, Roku, Xbox, Amazon Fire TV, iPhones, tablets, and Android devices
Sign up for a Amazon Prime membership

Price:
Access – $39.99/month
Core – $44.99/month
Elite – $54.99/month
Ultra – $74.99/month
Channels offered:
Full channel overview can be found here
Access (roughly 45 channels) – Local broadcast channels and favorite cable networks like AMC, ESPN, HGTV and more
Core (roughly 60 channels) – Includes NFL Network, NBA TV, MLB Network and more regional sports networks
Elite (roughly 90 channels) – More news, family and movie channels for the entire family
Ultra – Includes 90+ network channels, including premium networks like HBO and SHOWTIME
Beyond the base tiers, there is a handful of add-on channels and packages, which range from $2 to $15 a month.
However, Vue does not have access to Viacom stations, meaning channels like Comedy Central, MTV, and Nickelodeon are not offered.

Compatible Devices:
Amazon Fire TV, Apple TV, Google Chromecast, Roku
Android, Android TV, iOS
You don't need a Playstation console to use Playstation Vue
Other notes:
You can stream on up to five devices at once (more than any other service currently)
PlayStation Vue includes both ESPN and ESPN 2
Can be configured to resemble a cable TV plan
Sign up: Free Trial
Price: $35/month

You can also add Showtime for $11/month or Fox Soccer Plus for $15/month
Channels offered: 44 channels including live local TV channels like ABC, CBS, Fox and NBC as well as cable channels such as ESPN, the Disney Channel, and Fox News.
YouTube TV lacks Turner channels (CNN, TNT, TBS, Cartoon Network), Scripps channels (HGTV, Food Network, Travel Channel), and Viacom channels (Nickelodeon, MTV, Comedy Central). Also, HBO is not available as well.
Compatible Devices: YouTube TV works with Android, iOS, Apple AirPlay, Chromecast, Android TV, and any other smart TVs with Google Cast built in.

Other notes:
Can watch on 3 devices at a time
Available in just 15 major markets so far, with more to come
Sign up: Free Trial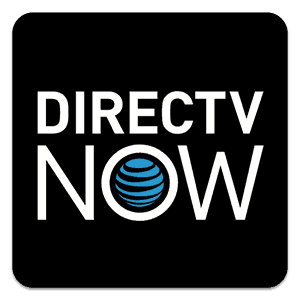 Price:
Live a Little – $35/month

Just Right – $50/month
Go Big – $60/month
Gotta Have It – $70/month
Channels offered:
Live a Little – 60+ channels

Just Right – 80+ channels
Go Big – 100+ channels
Gotta Have It – 120+ channels
+ Add HBO for $5/month
The full lineup can be found here
Other notes:
For those who want DirectTV service without the satellite dish
Sign up: Free Trial
---
Streaming Devices
There are a growing number of streaming players available. Which one is right for you?
Applications/Channels: Over 200,000 TV episodes and movies, millions of songs, and hundreds of games. Enjoy over 15,000 apps, games, and Alexa skills including Netflix, Hulu, HBO NOW, YouTube, Amazon Video, NBC, WatchESPN, Disney, and more.

Pros:
Easy to set up – may be the easiest of all of them
Voice-search feature (Amazon Instant only)

Very fast streaming
Full parental controls
Gaming capabilities
Cons:
Uncustomizable UI
Not as extensive library as Roku
Amazon-centric – favorability towards Amazon content
Bottom Line:
Amazon Fire TV is a media hub with a high powered processor. It is best for Amazon Prime members who already pay $99 for a membership. It provides access to many streaming services but give priority to Amazon's own content. Fire TV comes registered to your Amazon account, so all you have to do is plug it in and connect to your network.
Price:
Chromecast – $35
Chromecast Ultra – $69
Applications: Netflix, WatchESPN, Watch Disney, and many more. A full list is available here.
Pros:
Inexpensive
Easy to set up and use
Small size – slightly larger than a USB thumb drive
Compatible – works well on many platforms
Cons:
No remote control – need a smartphone or tablet to control
Some other limitations – limited to Chrome browser, can't stream local media
Isn't as fully featured as some it's competitors
Bottom Line:
Google Chromecast basically turns your HDTV into a "smart" TV by streaming internet video to it from a variety of sources including NetFlix and YouTube. It works with devices you probably already own including smartphones, tablets and laptops. The device plugs directly into your TV's HDMI port and connects to your Wi-Fi network.
If you have no other means of getting internet content on your TV, then it is an inexpensive and unobtrusive way to do so. Chromecast may not be as fully featured than say, Roku, but it does seem to provide a lot for just a one time fee of $35.
Price: 6 different streaming devices starting at $29.99
Roku Express – HD Streaming Player – Buy on Amazon
Applications/Channels: Stream top free or paid programming from services like Netflix, Amazon Prime Video, Hulu, Google Play, HBO, SHOWTIME, PBS, and YouTube. Thousands more channels for sports, news, international, and kids programming plus broadcast channels like ABC, NBC, CBS, and FOX. And major music services like Pandora, Spotify, and Sirius XM are available.
Pros:
Great user experience – interface is quick, customizable, and easy to use
Easy to set up
More apps/channels than its competitors
Search capability – including voice search

Top seller of streaming media services in 2014
Cons:
Amazon Fire has been said to be more powerful
Bottom Line:

Roku brings a wealth internet content to your TV via a "puck" size media hub. Many sites have rated Roku as the best streaming media service they've reviewed due to its high versatility and ease of use.
Price: $149 for 32GB or $199 for 64GB
Applications/Channels: Netflix, Hulu Plus, HBO Go, iTunes Store, WWE Network, MLS Live, MLB.TV Premium, NBA Game Time, NHL Gamecenter, NFL Now, Showtime Anytime, etc. TV shows are $2-$3 and movies are $5 to rent.
Pros:
Easy to use / set up – one of the best interfaces
Movies in 1080p HD quality
Power supply is built-in
AirPlay allows you to stream music, videos, and photos stored on your iPhone/iPad to your TV
Cons:
Non customizable / restrictive
Cannot access Amazon Prime Video
Bottom Line:

Unless you are a big fan of Apple and have a iPhone, iPad, etc., this may not be the best choice for you. However, it is a no brainer for Apple fanatics.
---
---
Search for Your Favorite Shows with the Yidio App
Yidio is a free app that helps "cord-cutters" search for places to watch TV and movies.
It takes a few seconds to download the free app (iOS or Android download), and then you can use the search feature to find a provider for over 1 million TV shows and movies.
---
---
On a side note, I've developed an application that calculates these numbers for you, giving you a guideline as you make the same purchasing decisions with streaming services and players.
Check it out here or copy and paste the below URL to view and make sure to share on Facebook and Twitter!
http://gregdoaneonline.com/apps/cablealt.php