07 Jan 2017
Dealspotr Overview
Posted in Deals, Other Wisdom By Greg On January 7, 2017


The links in this post may contain affiliate links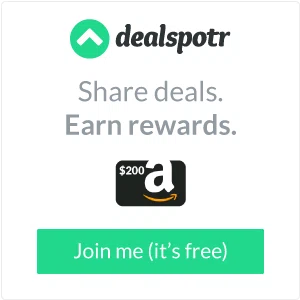 Are you a deal seeker like myself?  Consider joining Dealspotr!

What is Dealspotr and why should I use it?
Dealspotr.com, one of the fastest growing deal sites out there, is an easy to use online deal sharing community.   The content for this "Wikipedia of deals" is crowdsourced by its 30,000+ members.  Dealspotr helps you find the best currently available deals and coupon codes with it's real-time database of deals.
Even better, active members of the site can earn points that can be redeemed for rewards (in the form of Amazon gift cards) for their contribution.
The bottom line is that Dealspotr is changing the way people find and share deals online. If you love bargain hunting, this is a great way to help others save money as well as making extra money for yourself.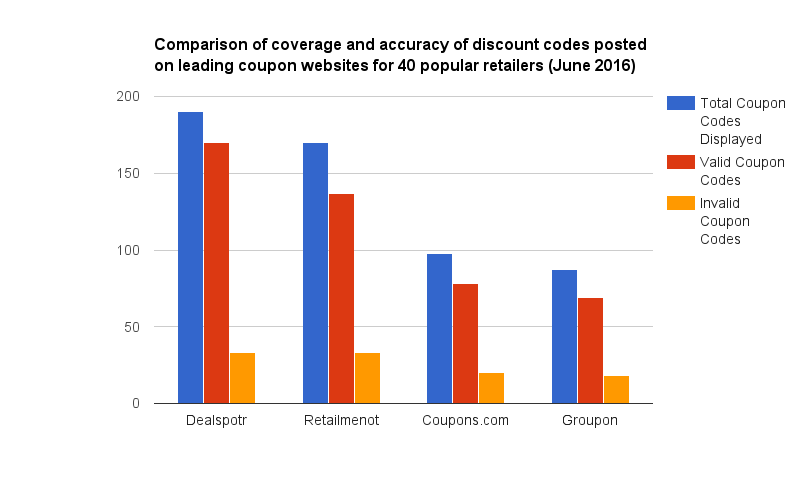 What exactly do you mean by crowdsourcing?

Dealspotr members can add, edit, and police all deals to ensure they are accurate and legit.  These members are everyday, real people who are out there working hard to save you money.  Dealspotr strives to maintain the highest level of accuracy and coverage in the industry.
How does Dealspotr work (in a nutshell)?
You choose from different categories and stores that interest you and that you want to see deals from
You post a deal, coupon code, or promo code that you find online
You get points for doing so
You save enough points to redeem for an Amazon gift card
What are some of the best Dealspotr features?
Personal Feed
With Dealspotr, one of the best features is that you have your own personal feed that shows only deals and brands that interest you. It is similar to your Facebook news feed, in that you only subscribe to the brands, members, stores, etc. that you want to see.
Deal Sharing Widget

Here is an overview of this new widget taken from the Dealspotr blog:
This widget is an advanced, dynamic embeddable script you can insert into any blog post. It will display your deal, and dynamically handle many of the manual tasks involved in displaying deals. Here are the list of key features and benefits:
Easily embed any type of deal, printable, or coupon code to your blog with just a few clicks
Professional, clean format that looks great in all mobile and desktop browsers
Integrate your own affiliate links seamlessly
No more dead blog posts! Once your deal expires, we'll automatically find a similar deal from the same store and display it for your readers.
All in all, it makes sharing deals on your blog easier and less time consuming.
Tell me more about the rewards.
You can earn points towards rewards by:
Posting or validating deals
Posting or validating site-wide promo codes
Leaving helpful comments on deals
"Spotting" other members' deals

If such deal becomes "hot" or "on fire", you get more points
If someone spots your deal, you get points
Everyday you're given a set of "spots" to use to vote on today's best deals

Completing a daily checklist of tasks
Referring new members to join Dealspotr

You earn a $10 Amazon gift card for every 10,000 points accumulated.
You can get your first 5,000 points (worth $5) by using my link and entering code MONEYSAVEQUEST.

It's easy to earn gift cards using Dealspotr and is even possible to earn your first $10 gift card within only your first few days on the site.
(I've earned $20 so far, and am real close to $30)
I'm sold.  How do I sign up? 
Just head here to sign up!

Tags:
deal spotter
,
deals
,
dealspotr
,
dealspotr.com
,
join
,
overview
,
rewards
,
share deals
,
sign up
,
what is
,
what is dealspotr
About Author
Greg