11 Jul 2016
Amazon Prime Day 2016: What You Need To Know
Posted in Amazon Deals, Other Wisdom By Greg On July 11, 2016


The links in this post may contain affiliate links

Amazon Prime Day is tomorrow (Tuesday, July 12th)
What exactly is Prime Day?
Think Amazon Black Friday, but in July.  Amazon will be offering over 100,000 exclusive deals on July 12th to Amazon Prime members ONLY.   If you aren't a Prime member, you can sign up for a free 30 day trial here.
Members in the US can shop starting at midnight PT.  New deals will be continuously added (every 5 minutes or so) throughout the day, spanning across various categories and departments.
Taking advantage of Prime Day is extremely simple: just visit Amazon on the 12th and you'll see images and notifications letting you know that thousands of items are marked as deals. Shop as you normally would, as no special steps are required.
If you're thinking of taking part, you'll save money and time by planning ahead.  I've added some tips to consider below:
Tips
Make a list
The key here is to buy only what you need and save money, and not to splurge on stuff just because it's a good deal.  A list will help to do so, putting you in a better position to evaluate deals as they pop up.
What bigger-ticket items or household items do you need over the next six months?  Create a list of these on a piece of paper or use Google Docs with the following additional information:
Brands, makes, models of these items

Make sure to read product reviews

Current ballpark prices of these items from various websites
If there's a particularly good deal to be had on a product you've been watching, by all means go for it.  It might even be wise to get some of your Christmas shopping done early 🙂
Check Out Amazon Competitors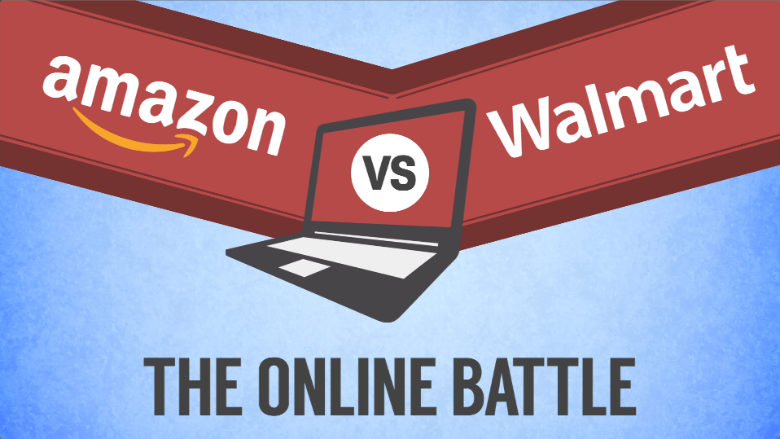 Amazon won't be the only company offering sales this on Prime Day, as many others will be getting on the action.  This list includes other major retailers like Walmart, Target, and Best Buy.  For example, Walmart had deals of up to 50% off thousands of items last time, as well as free shipping on orders over $35.
Use the Amazon Shopping App

It can be a real challenge to keep up with all the deals on Prime Day.  Fortunately, the Amazon Shopping App is here to help.  This app lets you track upcoming deals and notifies you right before they go live.  The following are other great features:
Fast & Better search capability

Voice & Image Search options, better filtering function and better keyword suggestions

Shipment tracking
Managing your shopping and wish list easily
It is available on both Android and iOS.
How do you know if the deals are genuine (really a bargain)?  Be sure to check out CamelCamelCamel.  This website allows you to look at an item's price history on Amazon.  You can view my write up on this tool here.
Approach every deal with a little skepticism – don't assume Prime Day offers the best price.
Find a shopping buddy
Prime Day can be overwhelming, so don't go at it alone.  Find a buddy to help out or visit a site such as www.reddit.com/r/primedaydeals.  I'll be posting various deals throughout the day as well!
Deals Deals Deals

Amazon says it'll heavily discount more than 100,000 things on Prime Day.
Here are the type of deals we can expect:
Expect Amazon to plug its Kindle, Kindle Fire and Fire products heavily

Last year, Amazon ran discounts between 30% and 45% for most of their own products, and it seems reasonable to expect similar discounts (or even better) this time around
Amazon is also promising savings of "up to 40%" on a Kindle Unlimited membership

Expect to see lots of TV and toy deals

Amazon will offer

nearly twice the number of TVs compared to Black Friday and Cyber Monday combined

Amazon will be offering toy deals "nearly all day"

Amazon will offer Alexa-powered specials

If you own an Amazon Echo, Dot or Tap, you might be able to score some exclusive deals
Prime Day is a unique opportunity to discover new items and great deals, on top of our already low prices. Following last year's record sales, we have dramatically increased the inventory behind many deals. In fact, in the U.S. we have nearly double the TV units compared to Black Friday and Cyber Monday combined," said Greg Greeley, Vice President Amazon Prime. "Even with this massive selection we know many of the Prime Day offers will sell out, so members should download the Amazon shopping app to receive notifications.
Here are some other deal previews:
Hisense 32 inch 720 p LED TV with Fire TV Stick – $119.99
Ultimate James Bond Blue Ray collection – $89.99
Acer KA240H bd 24-inch Full HD monitor – $89.99
Silverback 60 inch In-Ground Basketball System – $499.99
Croc shoes – $12.50-37.49
Black and Decker 20V drill/driver project kit – $49
AmazaPens Gel Pens 30 Top Quality Coloring Pens – $19.99
TOTU Stainless Steel Link Curb Chain Necklace with Bracelet – $12.50
..and some of last years deals:
Amazon Echo for $129 (28% off)
Amazon Fire HD 7 Tablet for $79 (43% off)
Amazon Basic 6-Inch Kindle for $49 (38% off)
Amazon Fire TV Stick for $24 (40% off)
Samsung 50-Inch 4K Smart LED TV for $999 (22% off)
iRobot Roomba 595 Pet Vacuum for $249 (34% off)
Bose SoundTrue On-Ear Headphones for $79 (47% off)
Types of deals:
Prime Day Spotlight Deals

Feature top brands and popular items with deep discounts that last until they run out of stock
These are the best deals you'll find on Prime Day

Amazon Lightning Deals

A promotion that lasts for a short time, usually just a few hours
When a Lightning Deal is available, you'll see the following on the product page:

A status bar indicator showing the percentage of items held by others

A timer showing how long you have to add the deal to your Cart

Prime Savings and Deals

Promotions that run all day or within Prime Day
When you browse the Prime Day Deals page for Prime Member promotions, click the See Details button to view the discount amount
Get A FREE $5 Amazon Gift Card!
Amazon is offering Prime members a FREE $5 Amazon Gift Card to customers that sign in to the Amazon App for the very FIRST time.
Go here then log in to your Amazon account to see if you're eligible.
Not a Prime member?
Sign up for a free 30-day trial!
Related:
13 Irresistible Perks of an Amazon Prime Membership
Will Prime Day Redeem Itself in 2016? Amazon Hopes so.

About Author
Greg