01 Sep 2015
Plenti: In a Nutshell
Posted in Other Wisdom, Plenti By Greg On September 1, 2015


The links in this post may contain affiliate links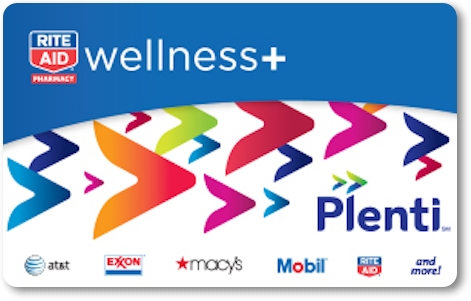 So I've been shopping more at Rite Aid the past month or so and was recently asked if I had a Plenti card upon checkout.  At the time I had never heard of it (have since signed up) and thought someone out there might be in the same boat.  Here is a short overview on the rewards program..
---
What is Plenti?
From their FAQ:
"Plenti is the rewards program that lets you earn points in one place and use them at another, all with a single card. Earn points at Plenti partners like AT&T, Exxon, Macy's, Mobil, Nationwide, and Rite Aid.   Plenti brings together great stores and businesses to give you savings and convenience – no more keeping track of different kinds of rewards programs. You can earn points fast and use them at certain Plenti partners. All that, and it's free to join."
Current Plenti Partners
Rite Aid
AT&T
American Express
Nationwide
Macy's
Hulu
Enterprise
National
Alamo
Direct Energy
Exxon
Mobil
Earning Points
You can earn points by purchasing qualifying items from a Plenti partner (see list above).  Just provide your Plenti rewards card (or provide linked phone number) at checkout.
There are also special weekly offers that you can take advantage of to boost your points amount.
Using Points
Using Rite Aid as an example:
Generally 1 point = 1 cent … 1,000 points = $10 off purchase
At checkout via the pin-pad, there is an option that you can select to use your points (must have a minimum of 200 points)
Points expire after 2 years
As an extra Rite Aid perk, you still can use your wellness+ benefits as well

About Author
Greg